Cricket Ball Weight, Size, Dimensions and Rules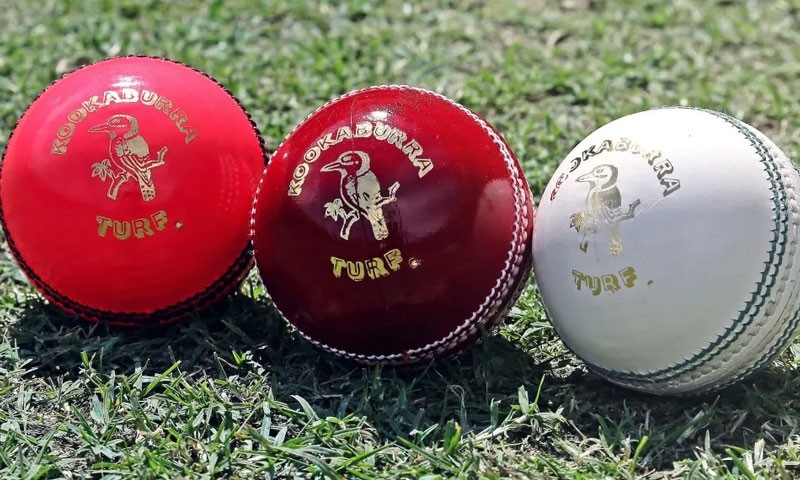 What is the official weight of a cricket ball? This question first popped up in my head when I began to follow professional cricket – both as a player and as a fan.
Being a bowler, I was curious about it being a little lighter so that I could make it talk a little. If you are here in quest of similar information, then you are in a right place.
In this article, we will shed the light on how much does a cricket ball weigh, based on information available in the Laws of cricket, the size and dimensions of the cricket ball and how it varied from format to format.
If you are new to this sport, be assured that it is not any rocket science. In fact; it's quite simple. Just like any other game, cricket also has some rules; the rules that have been governing the game since its inception. 
In layman's terms, the basic ingredients for a cricket match are a bat, and cricket is played with a bat and a ball, wickets and two teams of 11 players per side are the main components of the game.
List of All Babar Azam Centuries in International Cricket
These different pieces of equipment have their uses and rules accordingly. Somehow, if anyone violates and goes against them then he might face severe restrictions as well. The violence of rules can also affect your cricket career.
So, if you're a cricket player or want to be that, then never miss knowing about such rules.
Cricket Ball
For any cricket lover or someone willing to play cricket as a professional, it's very important to know about the cricket ball.
A cricket ball is a ball that is made of leather. It's hard, rigid and shiny. However, they vary in size, colour and (sometimes weight) with a change of format. 
For example, for Test Cricket, the ball used is red in colour and a bit heavier. It has a deep cork and shines very well. Similarly, for T20 we have a lighter version of cricket balls and they become rough after 13 to 15 overs.
We'll have more on this topic later. We'll talk about this topic later.
What is Beach Cricket and How Is It Played?
How is a cricket ball made?
Not a lot of people know that a cricket ball is made up in a very symmetrical and complex way. It seems round and simple,  but some internal complexities make it different from other balls.
How? A cricket ball has three layers; a rubber cork is used inside the leather cover to add the required weight to the ball, as well as to make it bounce. Around it, a woollen string is layered tightly with the help of little glue. This is then put between the four pieces of leather stitched together. These pieces are brought together and rounded with the help of pressing and hammering. To give them a shape, they're also heated a bit.
After making the leather layers round, they're brought together around the woollen cork and sewed. This inward or outward sewing is called a seam. The seam adds to the beauty of a cricket ball. It helps bowlers swing, as well as seam the ball.
International cricket balls are made up of four pieces of leather. While at some club cricket matches, the balls are made up of two pieces. Two-piece balls are used during practice sessions.
Cricket ball weight
how much does a cricket ball weigh? Well, the dimensions and weight of a cricket ball vary for men, women and children U-13. So, what exactly is a cricket ball's weight? Let's find out.
Most Stumpings in Test: A List of Top 10 Wicketkeepers
For Men's cricket
According to the International Cricket Council (ICC), the ball for men's cricket shouldn't be lighter than five ounces or 155.9 grams and it shouldn't be heavier than 5.75 ounces or 163 grams.

International cricket balls shouldn't be out of the given range of circumference. It is 8.81 inches to 9 inches (circumference is the boundary line) or 224mm to 229mm.
Women's cricket
According to ICC, the weight of the ball used in the tournaments for women's cricket should be 4.94 ounces to 5.31 ounces (140g to 151g).

The circumference for the ball used by women is around 8.25-8.88 inches (210mm to 226mm)
Under 13
The ball should be around

4.69 to 5.06 ounces (133 to 143 g) in weight.

It should be around 8.06 to 8.69 inches (205 to 221 mm).
Do the dimensions matter?
The answer is simple, "Yes, why can we ignore them?" Just imagine what would be if the bowler had been given a ball of around 300 grams. Or imagine what it would be like if the bowler in Australia bowls with a 70g ball and in England he bowls with 250g. That's why it is necessary to standardize the dimensions of a cricket ball.
Some must-know cricket ball rules
There are some rules for the cricket ball in the game. Being a cricketer or a fan, you should know about them. 
No player can change the condition of the ball physically or forcefully. Doing so is called

ball-tampering, which is a crime in cricket. There have been many incidents in which players

have been are caught tampering with the ball. Former Australian skipper Steve Smith and Warner's sandpaper incident is a famous example.

On-field umpires are the guardians of the ball.

If a player has an issue with the ball (only valid ones) then he/she should take it with the umpire. 

In Test matches, a new ball is provided after 80 overs, w

hile in One-Day Cricket, two white balls are used in a 50 over inning – one from each end of the wicket.

In the T20 format, the same ball is used across the innings and is changed only if the ball is lost or lost its shape.
Types of cricket balls
There are three kinds of cricket balls that are being used in the matches. 
Red Ball (Test cricket ball)

White ball (ODI and T20 cricket ball)

Pink Ball (for day-night Test matches)
The differences between pink, white and red cricket balls?
Cricket dates back to as early as the 1700s. Back then, only the five-day format of the game (Test cricket) was played, hence the red ball was used. Now, with the advent of Test matches, the pink ball has also come into use.
Why can't we play night games with the red ball?
We can't play night cricket with a red ball because, in floodlights,  it is not visible. doesn't see clearly. Resultantly, the batsmen might get injured or have some other issues. In short, due to visibility issues, the red ball isn't used in night cricket matches.
Top Ten Bowlers with Most Test Wickets
White balls are the best option for night cricket matches. These are used because they can be seen easily in the light.
But, here are some issues with white cricket balls:
White cricket balls generally swing more than red ones in the first half of the innings.

Due to its colour, white balls easily

get dirty

or dull in colour. That's why two balls are used in each innings in ODIs.
About pink balls
Pink balls were first used in 2009, an ODI match between England and Australian women's teams.
In 2015, Australia and England decided to move a step ahead, and play day-night Test matches with a pink ball. That was when the pink ball was first tested in the women's cricket series. 
Encouraging results from this match led to the use of pink balls in men's international cricket. The first-ever day-night, pink-ball Test was played in Adelaide in November 2015 between hosts Australia and New Zealand. It proved to be a low-scoring thriller, with Australia beating New Zealand by just three wickets inside three days.
Best cricket ball manufacturers
While so m nay companies produce cricket balls, here are some of the best manufacturers of a cricket ball. These manufacturers also provide balls for international cricket.
Kookaburra has done an amazing job for cricket. Their balls are used in big tournaments just like World Cup, Champions Trophy, Ashes etc. All the teams use Kookaburra cricket balls except India, England, West Indies and Ireland.
The countries that do not prefer Kookaburra balls use duke's balls, i.e., West Indies, England and Ireland. These balls are dense, rigid and shinier. These are fully hand-made and have no involvement of machines. 
India, one of the biggest and richest cricketing nations, prefers SG cricket balls. The Indian brand SG provides good reliability in bad conditions at a decent price. Even domestic matches in the country are played with the same ball.
Conclusion
The cricket ball usually weighs around 159 to 163 grams which is not too much. Being a cricketer, this information will help you a lot in preparing yourself according to international standards.
Different cricket balls are used in different conditions. Not only the ball, which matters but also other conditions matter as well. Pitch conditions, weather conditions, and flow of the wind are some of the
There's a lot more to know, let's leave that for another blog. If you found this blog informative, subscribe to us for more.
---
Frequently Asked Questions (FAQs)
Q: Weight of a cricket ball?
A: 5.75 ounces or 163 grams
Q: What is the Test cricket ball weight in grams?
A: 163 g
Q: T20 cricket ball weight?
A: Lightest – 5 ounces of 159.9 grams
Heaviest: 5.75 ounces or 163 grams.
Q: One day cricket ball weight?
A: Lightest – 5 ounces of 159.9 grams
Heaviest: 5.75 ounces or 163 grams.